Colin has extensive experience in business having held a number of partner positions in several Accounting and Business Advisory firms in Australia. He has over 40 years' experience as a Certified Practicing Accountant (CPA) and is now a Principal Consultant and Chartered Tax Advisor for SLS Advisory, a highly regarded Chartered Accounting and Business Advisory Firm. He has extensive experience advising ASX listed organisations across a multitude of industry and commerce. Colin has deep experience of operating in Sri Lanka having been one of the founding Directors of Lankan Resources Development Fund, an organisation which demerged in 2017 to form CGS Australia (a mining resources company operating a Silica Quartz mine in Sri Lanka) and Margosa Graphite in 2017. Colin's knowledge of Sri Lanka and experience in-country with the Geological Survey and Mines Bureau and respective Sri Lankan Ministers has proven essential in assisting the organisation to navigate its way to the award of Environmental Approvals and the Class 'A' Industrial Mining License in 2023. Colin is adept at managing complex business scenarios that require strategic thinking and a systematic approach. He has shown Margosa Shareholders that he intends to support the achievement of the company's strategic objectives with drive and an innovative no-nonsense approach.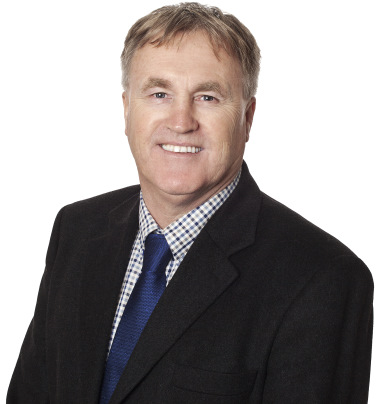 John is a mining executive with over 35 years of experience delivering operational excellence for Electrical Engineering and Mining construction and development projects globally. John's industry experience stems from his electrical engineering background and includes the design and construction of mine critical infrastructure and utilities, plant construction and mine expansion. He brings deep operational knowledge across a range of commodities and a strategic approach to development and growth opportunities. John is now leading Margosa from in-country as a resident with a focus on managing critical stakeholder relationships with government mining agencies. He has a deep understanding of Sri Lanka stemming from his role with CGS Australia, a mining resources company operating a silica quartz mine in country. He was instrumental in the conduct of feasibility study, the design, development and construction of a process facility, negotiation with government agencies and ultimately the award of a Class 'A' Industrial Mining License. This Project has successfully operated for the past 10 years supplying the Silica market with products. John is committed to Margosa's goal of uplifting Sri Lanka's Mining Industry maturity, building strong relationships with the government, indigenous partners, community stakeholders and business partners to ensure the company's activities deliver mutual benefit to these stakeholders while driving strong value for shareholders.
Highly experienced Attorney-at-Law and Notary Public defender with over 30 years of experience in civil instruction. Possesses a proven track record of success in providing legal counsel to clients across industry and commerce. Holds excellent relationships with government departments and has a truly international network across professional services, mining, manufacturing and wider industry and commerce. Varuna has invested in international collaboration and knowledge transfer on Labour relations with trade unions in Netherlands, Switzerland, Belgium, Malaysia and Singapore. Varuna is the Managing Director of Peraj Mining, a well-established silica quartz producer, which has been operating for over 25 years, bringing product from mine to market consistently. He also leads a Sri Lankan Legal Firm which focuses on corporate law, arbitration and resolution, Labour and domestic inquiry. Varuna is a Non-Executive Director of Margosa graphite and continues to hold the respect of company shareholders who have recognised his drive and determination in directing the company on its pathway to support the global community in establishing a more sustainable, greener, and sophisticated future.
Craig is a Chartered Accountant (CA), Certified Practising Accountant (CPA) and Chartered Tax Adviser with over 25 years' experience as a business leader in the public domain and across a spectrum of commerce industries. He is currently the Managing Director (founding) of SLS Advisory, a Chartered Accounting practice and SME advisory firm in Perth, WA. He has spent the last 15 years as a director of a multitude of start-up projects, ranging from exploration and production phased mining, mining, IT businesses and agriculture. Craig has extensive experience of operating in Sri Lanka and was one of the founding directors, CFO and Company Secretary of Margosa Graphite Ltd (Formerly Lankan Resources Development Fund Pty Ltd) between 2011-2017. Craig is now a director, CFO and Company Secretary of CGS Australia, a mining resources company operating a Silica Quartz mine in Sri Lanka. Craig brings a pioneering mindset and a wealth of experience to Margosa's Board of Directors.
Jon is a proven Risk Leader, Chartered Manager and Mining Professional with 25 years of experience leading multi-disciplinary teams in complex and politically charged environments, in the public eye. This experience stems from a distinguished first career as a senior officer in the British Military. He reached the rank of Major/Squadron leader, served in the UK Special Forces Group and on multiple operational combat tours between 1997-2012. Since leaving the military, Jon has gained deep experience in the mining and extractives industry cutting his teeth underground with Barrick Gold Corporation in Australia and contracting to a multitude of diversified Major and Mid-Cap FTSE100 and ASX100 listed Gold, Iron Ore and Copper mining and resources organisations operating in Australia, SE Asia, East and West Africa, South Africa, Europe, and South America. More recently, Jon has focused on Corporate Strategy, Governance, Risk, Resilience and Sustainability, for Energy, Utilities and Resource organisations at Senior Director-level in Sydney, Melbourne and Perth for Big 4 Professional Services firms (Deloitte, PwC). Jon has a proven track record of developing and implementing sustainable business strategies that drive growth, reduce costs, and enhance environmental performance. Jon has established a deep understanding of critical minerals and has advanced understanding of future-focused graphite use-cases and graphene manufacturing processes. He is committed to leading Margosa to success and pioneering towards a cleaner, more sustainable, and more sophisticated future for the global community.
Expert Adviser – Process & Plant Optimisation
Richard is an internationally recognised expert in full mine-to-concentrate process optimisation dedicated to the improvement and innovation of mining practices and downstream processing of valuable minerals. His extensive experience spans the full mineral processing value chain. Richard is an expert at addressing challenges, improving recoveries, de-bottlenecking processes, increasing availability and sustainably optimising end-to-end processing circuits. He is focused on providing guidance, analysis and advanced technology to mining operations ensuring they can maximize the economic benefits of the resources they mine. His practical experience, onsite skills and in-depth data analysis with modelling capabilities create an overall picture to assist in getting ultimate value from the entire mining operation. Richard's expert knowledge and reputation stems from a 33-year career with a world-leading organisation frontrunning sustainable technologies, end-to-end solutions and services for mineral processing and metals refining industries globally. Richard is a technology and innovation leader and holds several patents for past and potential future products which have previously assisted him in being awarded for initiating and driving the creation of a winning position and market differentiator for Outotec in 2011. Richard has advised Margosa over the course of the last few years and has championed the design and proof of concept of an optimised processing circuit for crystalline vein graphite. His design concepts will set Margosa apart from the pack.
Expert Adviser – Environment, Social & Governance (ESG)
Brendan has 20 years' professional experience as an ESG and decarbonisation subject matter expert. He is one of three people in Australia to sit on the GRI's Mining Sector Standard working group (due for finalisation in late 2023). He also sits on the peer review panel for the GRI's climate change and GHG emissions standards, and he is currently advising the members of the Electric Mine Consortium on ESG strategy and reporting roadmaps. Since 2003 when Brendan contributed to the development of the WA State Sustainability Strategy in the WA Department of Premier and Cabinet, he has gained industry-leading expertise in 1) ESG strategy and reporting, 2) decarbonisation, 3) climate risk. This includes 9 years of experience in the UK/Europe as an ESG/climate change consultant to major industrial energy users/manufacturers, and for national, regional, and local UK government agencies. He relocated back to Australia in 2016 where he has worked with mining and energy companies, covering a wide range of metals. His international experience allows him to see the bigger picture including policy and regulatory links between Australia and other countries – to help to prepare for future regulatory change, and growing expectations from stakeholders. Before commencing his own business 'Decarbonate', he most recently led PwC's Sustainability and Climate Change team as a Director in the PwC Perth office, also playing a national subject matter expert role for PwC's Energy Transition business. He has prior experience working in sustainability and decarbonisation roles at technical consultancies AECOM, WSP and E.ON's clean energy advisory business in Europe.
LRM Director and Administration Manager
Kanchana is an accomplished Business Management Professional with over 25 years of experience across a multitude of industries and commerce in PR, Marketing, Communication, Administration and Customer Care. Kanchana is also an Attorney-at-Law of the Supreme Court of Sri Lanka and has over 15 years of experience as a well-respected Legal Professional. Kanchana is delivery focused and results orientated, with an eye for detail and high-quality standards. With a proven track record of driving businesses through systematic planning, team management, and effective communication, Kanchana brings order and process to complexity. Kanchana prides herself on her expert communication and stakeholder management skills which are used daily when supporting Margosa's navigation of the regulatory and statutory landscape and Government Department processes in Sri Lanka. Kanchana is adept at building and managing strong relationships with critical stakeholders and achieving objectives in high-pressure situations. Kanchana's deep routed experience coupled with established and proven business administration and management skills create the perfect recipe for her position as a Director of LRM and the Country Manager in Sri Lanka.
Hamish is a Chartered Professional in Geology (MAusIMM CP (Geology)) with 20 years' experience working extensively throughout Asia Pacific and Africa. He has worked with a broad range of organisations on projects from greenfields through to production. His skill sets are in abundance and include discovery, target generation, exploration, strategic planning, operational excellence, remote & isolated exploration management, geological mapping, geological modelling, resource estimation, mining, due diligence reviews, mentoring, training, GIS and technological solutions. Hamish has successfully developed projects from initiation to production and he has worked across the spectrum of commodities, metals and minerals, including but not limited to gold, copper, vein graphite, base metals, coal, and geothermal power. Hamish discovered the world's largest JORC compliant Vein Graphite resource for Margosa and has been an ambassador for the company during its journey to the award of the Class 'A' Industry Mining License in 2023. He has been instrumental in supporting all aspects of in-country activity and has generated an excellent reputation with government officials and the local community.
Chuck is a qualified mine surveyor with 7 years experience in underground mine surveying, 20 years experience in gold and mineral processing and over 10 years in mining infrastructure supply and installation in Australia and Africa.